Coolskin® 375 GTX Mid Gauntlet (Pair)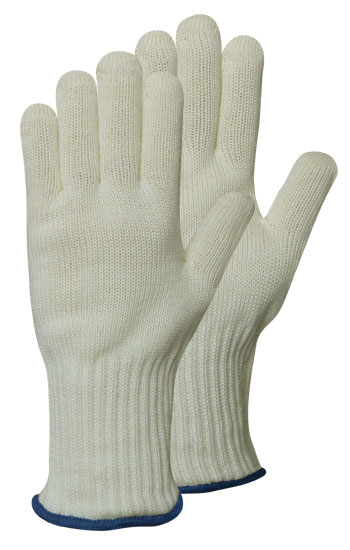 Size 9 is now available in BLUE
The medium-gauntlet length Coolskin® 375 GTX offers additional protection over the wrist area. Soft, nimble and machine washable. With handy hanging loops.
The length of the gauntlet varies depending on hand size. From tip of middle finger to cuff edge the lengths are approximately :
Size 8 / Length 31cm, Cuff colour White
Size 9 / Length 31cm, Cuff colour Red
Size 10 / Length 31cm, Cuff colour Blue
Coolskin® products are made using a duplex knitted structure to give a glove within a glove. The inner glove controls the fit and comfort. The outer glove absorbs the heat. The gloves are designed to be a generous loose fit for flexibility and comfort.
Important limitation of use: Not suitable as protection against steam or hot liquid spillage. Please see our Coolskin® Steam gloves for use with steam.
Outer glove made from Meta-Aramid fibers, DuPont NOMEX®111 or equivalent. The COOLSKIN® range has been made under strict controls of quality, certified to British Standard BS6526.10988 for Domestic Oven Glove requirements.
Machine Washable